Offering a full range of strip mill products and services. Call Us today on +44 (0) 1384 486 600 to discuss your requirements.
The Service Cycle and the Sales Cycle are Inextricably Linked
THE IMPORTANCE OF SERVICE AND SALES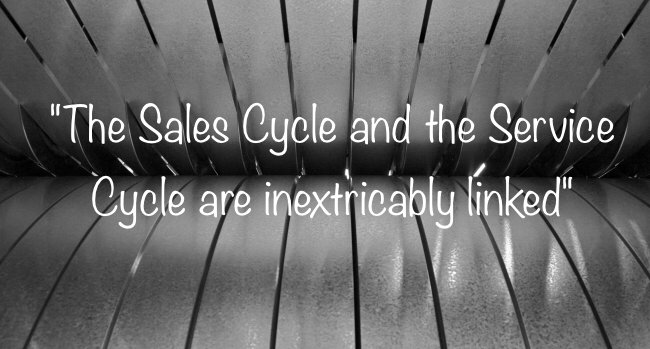 We've all experienced poor service and we've all waited patiently for a sales person to come and help us, only for them not to appear. This despite the fact that we are ready and willing to make a purchase.
This lack of attentiveness is visible everywhere, in all industries. The sales person that fails to approach you in a department store or the sales representative that fails to call you back are not only demonstrating poor sales skills, they are demonstrating extraordinarily poor service levels.
Most sales people are aware of the sales cycle and an understanding of where you are in that process is crucial to closing sales. However, not everybody is aware of how a cycle of service ties into that sales process.
At Cooper and Jackson we recognise that the sales cycle and the service cycle are inextricably linked; you cannot have one without the other. This process starts even before a prospect has been contacted by trying to identify organisations that can benefit from our products and services. If we don't firmly believe that we can legitimately add value to a company, then we will not pursue their business. Servicing the customer's needs is therefore central to our thinking at every stage of the sales cycle.
This makes every individual in our organisation a sales person because every person has the opportunity to demonstrate outstanding service and improve the experience and effectiveness of our customers. By helping the customer as much as possible we add value to their business and sell them on the ways in which Cooper and Jackson can enhance their supply chain. Accounts people, packaging, maintenance, operators, quality... everybody is a sales person and high quality service is central to this.
To experience this for yourseld please get in touch. Call 01384 486 600 for slit coil, blanks and sheet in both steel and aluminium