Offering a full range of strip mill products and services. Call Us today on +44 (0) 1384 486 600 to discuss your requirements.
Steel Prices Continue to Soar - March Commercial Director's Briefing
Steel Prices Continue to Soar - March Commercial Director's Briefing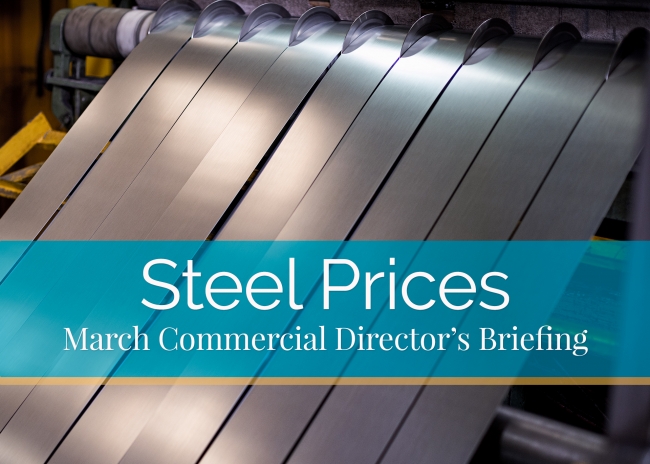 Without a doubt, the continued surging price of steel has been the topic dominating discussions across the industry this month. With prices for finished products breaking through the £1000 per tonne barrier, in both hot-dip galvanised and cold reduced – and certain grades of hot rolled not far behind, it's not hard to understand why. This, along with extremely low inventory for many Service Centres and End Users has propelled prices onto previously unseen levels.
Few people, including myself, would have anticipated at the start of this year that prices would reach four figures. Just last month, I suggested that prices were unlikely to weaken but I did not anticipate the scale of the increases that were yet to come.
On average, quarterly price agreements have increased by £200 per tonne between Q1 and Q2, whilst ArcelorMittal, for example, has announced two further price increases in March alone – in addition to those announced previously this year.
Global demand for steel remains strong and looks set to get stronger with the announcement of various government stimulus packages around the world – particularly in China. Capacity, unfortunately, has so far been unable to meet that demand. A number of European mills have re-lit blast furnaces but lead times still extend into September and beyond. Consequently, it has been quicker, in many instances, to order material from the far east with July lead times being more typical.
From a Cooper and Jackson point of view, demand across all of the sectors we supply has been very encouraging. Our independent status means that we have been successfully working hard in conjunction with our global partners to source material for our customers. Import quotas have to be considered, and the rapid pace of price increases mean that it can be difficult to get a firm commitment on prices – same day decisions are required in many instances.
Our own experiences are reflective of what is happening more generally, and the net result of these conditions is that there is now a severe shortage of material, placing considerable pressure on manufacturing supply chains, with many European Mills still experiencing significant delays in supplying confirmed orders, plus the current uncertainty around the future of Liberty adding to the situation.
In February I believed that pressure on prices would ease during the summer, but this now looks extremely unlikely. In fact, further increases should be expected as we move through Q2. Until global supply catches up with demand, high prices seem inevitable. At a policy level, there is the option to reduce import quotas but this may undermine long term domestic capability.
When you examine current trading conditions it becomes difficult to refute the suggestion that prices will remain high right through to the end of 2021 and possibly beyond.
Once again thank you for reading, if you have any thoughts or comments, please leave them below.
We are hiring!
As a result of the positive activity levels we are seeing, we're pleased to announce that we are currently recruiting for the following positions:
Slitting Line Operator
Multi-strand Blanking/Decoiling Operator
Crane Driver/Bander
For further information please dial 01384 486 600 (No agencies please)
Do you have a copy of our latest machinery specification brochure?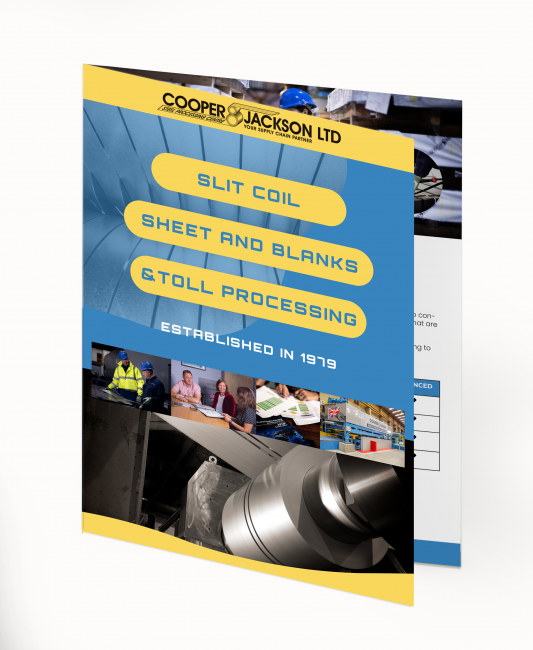 Available in PDF form, this brand new presentation brochure contains a summary of our products and services and full details of our machinery specifications.
To request a copy please email us at: simon.edwards@cooperandjackson.co.uk