Offering a full range of strip mill products and services. Call Us today on +44 (0) 1384 486 600 to discuss your requirements.
Steel Price Increases - The Perfect Time to Consider Your Options
Increasing steel Prices Make Now the Perfect Time to Consider Your Options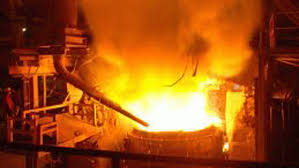 The second half of 2016 saw significant price increases and, as pointed out by the National Association of Steel Stockholders (NASS) in an article written for Platts S&P Global, "further significant increases" are "planned for Q1 2017". Indeed, it is the opinion of NASS that UK steel price increases are inevitable throughout 2017. The makes it the perfect time for consumers of steel products to consider all of the options available to them.
The vote to leave the EU on the 23rdJune last year helped trigger a weakening in the value of Sterling which, according to NASS, has had the effect of increasing steel prices by £65-70 per tonne. This has been compounded by increasing raw material prices, energy costs and the effects of anti-dumping duties on certain steel products being sold into the European Union.
The combined effect of all of these factors is an increase in steel prices that is upwards of £150 per tonne, with additional price hikes expected. Furthermore, there are concerns over the availability of steel products owing to reduced imports into the UK and the fact that UK steel service centres have been operating on minimum stock levels for some time due to the steel price reductions experienced in the period between 2014 and Q1 2016.
The prospect of additional price increases and a lack of material availability is understandably concerning to UK manufacturers. However, there are options available and now is the perfect time to take a fresh look at things.
Cooper and Jackson are processors and suppliers of slit coil, precision blanks and sheet. Please contact us to discuss your requirements in detail.
During an initial sales consultation we will focus on three primary elements:
Material availability and price.

What ways can we improve service provision and reduce costs by adding value to the supply chain?

Are there any opportunities to provide engineering based solutions?
In the last six months we have introduced new customers to Cooper and Jackson by offering solutions in all three of these areas. Please contact us on 01384 486600 and between us we will work to compile a service plan that will cater for any concerns or opportunities that we can identify.