Offering a full range of strip mill products and services. Call Us today on +44 (0) 1384 486 600 to discuss your requirements.
Exciting New Processing Capabilities for 2018
2018 promises to be an exciting year
Our Operations Director, Kevin Edwards, is in the final stages of preparations for the installation of brand new pieces of machinery that will transform the capabilities of our Multi-Strand Blanking Line.
The maximum coil width that the line can process will increase from 1500mm to 1650mm
Line speed will be increased
We will achieve improved length tolerances, to meet the need of modern manufacturing processes
A grip feed system will replace the measuring roll, allowing us to process a wider range of material types and surfaces
A swing shear is being incorporated into the line, providing the flexibility to produce trapezoidal blanks and rectangular or square blanks on the same line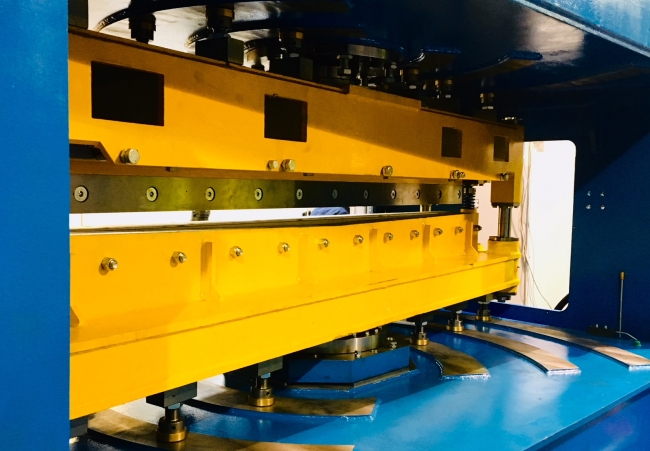 The manufacturing phase of the project is nearing completion and the first phase of the installation process will start during the Christmas shutdown on December 21st. The modified line is scheduled to begin operations in February 2018.