Offering a full range of strip mill products and services. Call Us today on +44 (0) 1384 486 600 to discuss your requirements.
Cooper and Jackson Feature in Black Country Growth Barometer
Cooper and Jackson are 18th on the list of the top 50 fastest growing companies in the Black Country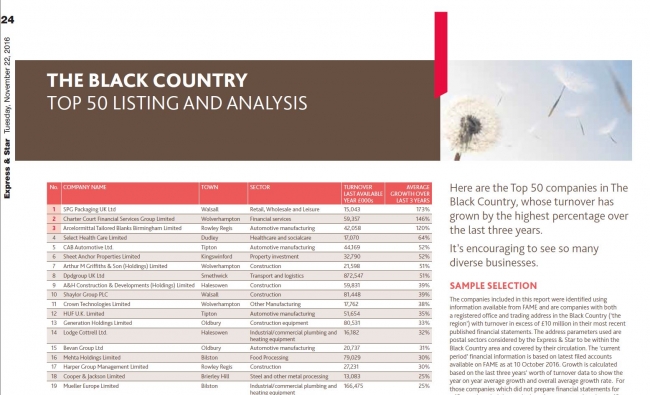 The BDO report, published in the Express and Star, ranks the companies whose turnover has grown by the highest percentage over the last three years in the Black Country. Commercial Director Simon Edwards said that he was "delighted to see our efforts recognised in the report" and that he was "confident the commercial strategy we have in place will bring further success in 2017"
Cooper and Jackson are processors and suppliers of slit coil, precision blanks and sheet in both steel and aluminium.