Offering a full range of strip mill products and services. Call Us today on +44 (0) 1384 486 600 to discuss your requirements.
3 Essential Things to Consider When Selecting a Service Centre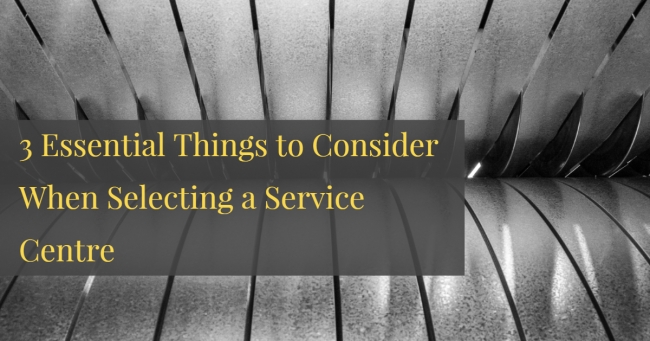 Modern manufacturers require service centre support that enables them to focus on running their business efficiently. Time lost to poor quality or the cost of carrying large amounts of stock are no longer acceptable.
It is increasingly accepted that the price per tonne you pay for your slitting, blanking and decoiling is far from the only consideration when selecting the service centre that will work best for you, as additional cost can quickly add up in other areas.
Following feedback from our customers, we recommend considering these essential things.
1. how effective are their quality management systems?
Production time lost to poor quality is extremely expensive. An effective QM system is therefore critical, but how do you measure this? Certification ot ISO9001 or IATF16949 is a good indication but it does not guarantee effectiveness - it may just reflect their ability to get through an audit.
For that reason, we encourage all of our customers to visit us and see our procedures in action so that they can measure effectiveness according to their own criteria.
2. can they help you reduce inventory costs?
A highly flexible service centre will help you reduce inventory costs considerably. They will be able to quickly react to you requirements with short lead times, which will translate into less slit coil, blanks or decoiled sheet in your stock areas.
3. do they have the ability to provide maximum product choice?
Access to global mill sources has never been more important. Whether it be Steel, Stainless Steel or Aluminium, access to a multitude of supply options means you can quickly take advantage of new products or take steps to maximise the flexibility of your supply chain.
We hope you found this article helpful. If you enjoyed it please do take the time to SHARE it with your network.
Cooper and Jackson are an independent service centre supplying Slit Coil, Blanks and Decoiled Sheet across the United Kingdom in Mild Steel, Stainless Steel and Aluminium.
Please contact us on 01384 486 600 to discuss your requirements or arrange a visit.
Connect with the team on LinkedIn:
Simon Edwards - Commercial Director
H Rana - Automotive Sales Executive
Neil Kerridge - Precision Blanks and Sheet
Haley Gilpin - Customer Support